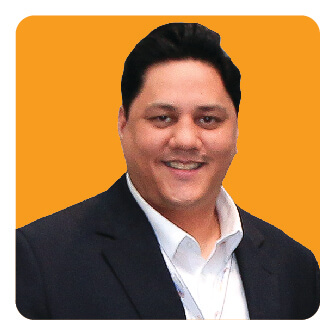 David Abrenilla is a professional event organizer and the Chief Executive Officer of Mediacom Solutions Inc. David specializes in conceptualizing, organizing and marketing trade and consumer exhibitions and conferences such as the Entrepreneur and Franchise Expo & Conference, the Entrepreneur Success Summit, the Philippine SME Business Expo & Conference, the Philippine Baby, Kids and Family Expo & Conference, the I Do Wedding Fair, the Philippine Property Expo & Conference and the Philippine Investment Expo & Conference.
In 2012, he founded Mediacom Solutions Inc. and led the company to become a leading organizer of industry trade and consumer events supporting over 80 business sectors with over 800 exhibiting companies and over 120,000 event attendees per year. Before founding Mediacom Solutions, David served as Vice President for Business Development at Hello Media Ltd., a HongKong based company engaged in producing innovative entertainment content for television, mobile and online platforms for the Philippine market that has been rolled out in partnership with ABS-CBN Broadcasting Network, a leading Philippine TV Network and Globe Telecom, Philippines leading Post-paid Mobile-phone Network.
David started his career in the music industry and worked as a recording artist and as a music producer for music labels such as BMG, Sony Music, EMI and PolyEast Records in Germany and the Philippines. He also worked as a TV Executive for RTL Television, Germany's largest private broadcaster on shows such as Big Brother and Saturday Night Live.
David is a active member of the Philippine Association of Convention and Exhibition Organizers and Suppliers (PACEOS), the Philippine Marketing Association (PMA), the Public Relations Society of the Philippines (PRSP) and the German-Philippine Chamber of Commerce and Industry (GPCCI).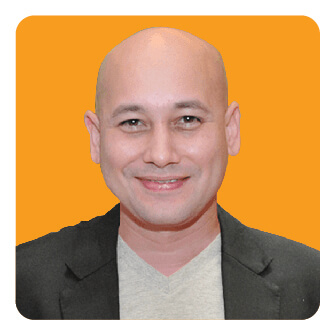 Christian Raeuber is the Director of Strategic Development at Mediacom Solutions Inc. He is a online shipping entrepreneur. Christian has a great insight in freight forwarding business due to his family's leading local logistics company "Royal Cargo",  with over 1,000 staff in the Philippines. He is a specialist in the fields of events management, web-development and in providing outsourcing solutions for forwarders and networks.